Where do orcs come from
Orcs are wholly created by white writer JRR Tolkien. Did Tolkien create them as a stand-in for black people? According to my extensive analysis, yes. Tolkien is a noted racist. Its no surprise that when he needed a race of dehumanized monsters he picked black people. He would have his heros kill them in mass. Of course all of his heros were killing black people. Can you name one positive representation of a black person, in LOTR? You can't. The fact is that there is a diversity problem in Tolkien's work. He imbued his creations with a racist spirit. I think, like is often the case, orcs are unable to escape this racist origins.
How Blatant can it get?
If you look at this above tweet, it's easy to see just how openly racist fantasy authors are. This section of the players hand book reads like the KKK handbook. Keep in mind, this is the most recent release of this game. Even now this sort of imaginary racism is rampant. I wish this game was brought out of the dark ages and into the 21st century. The fact is they could not be more blatant. Unless they made a buddy cop show, where orcs were stand-ins for a black people. Oh wait, they did.
Bright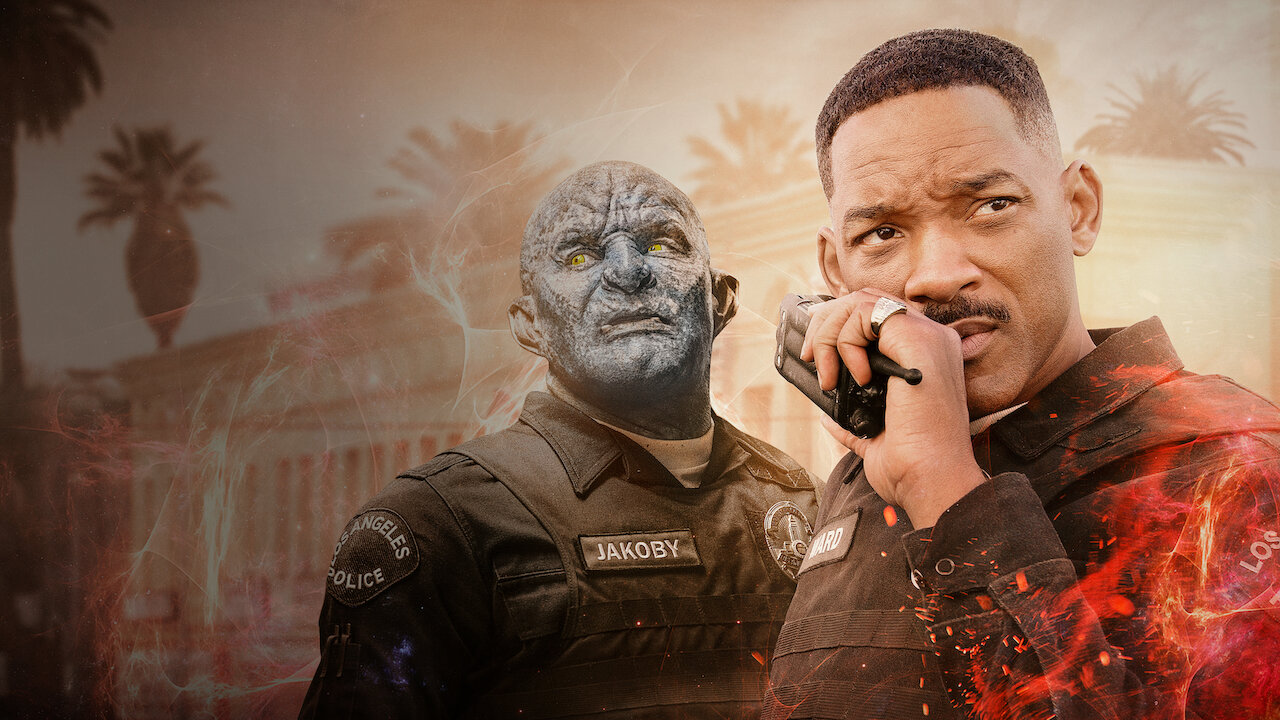 Bright is a Netflix original show that came out a few years ago starring Will Smith as a grizzled police officer. He is assigned a new partner who happens to be an orc. They get in a series of misadventures and learn how to have a friendship that crosses the racial divide. Just by watching the trailer, you can see how the show's writers are using Orcs as a ham fisted metaphor for racial tensions in America. It may seem "cute" and all to treat this issue with kid gloves by boiling racial groups down to a fantasy race, but this does more harm than good. It reinforces racial stereotypes and dehumanizes African Americans. I am appalled that Will Smith would sign up to be on such an overtly racist show.
Could This Get Any Worse
To make matters worse, it turns out that the orc got paid much less then Will Smith. In the show Orcs are even more oppressed than black people, so I should not be surprised that the bigoted studio executives at Netflix would decide to make the racism in the show be reflected in real life by underpaying minority characters. This show also has a weird blue lives matter tilt. If you did not know, blue lives matter is a known white supremacist dog whistle campaign. Blue lives matter supporters want to write the police a blank check to be as racist and homophobic as they want. The fact that Netflix took the pro cop angle makes it clear where they stand on the issue of police brutality. To think that the same company that would produce a film on the LA riots would be so ignorant to the behavior that facilitated the police misconduct that started those riots.
Read more about this, click here

.